Motorcycle Road Worthy Certificates
Must Read - Whinner Motorcycles RWC Procedure PDF
Whinner Motorcycles is a VicRoads licenced vehicle tester (11160MC) for Victorian motorcycle Road Worthy Certificates. We provide RWC testing Monday to Friday and Saturday mornings (see our contact us page for trading hours). Inspections usually take 1-1.5 hours so we can arrange to inspect your bike whilst you wait. Bookings are essential.
We strongly reccomend you do not book an appointment with Vicroads until you have a Road Worthy Certificate.
What is inspected during the RWC check
The inspection is a check of the vehicle to ensure that the key components are in a fit condition for safe road use. It includes:
wheels and tyres
steering, suspensions and braking systems
seats
lights and reflectors
windscreen
vehicle structure
other safety related items on the body, chassis or engine.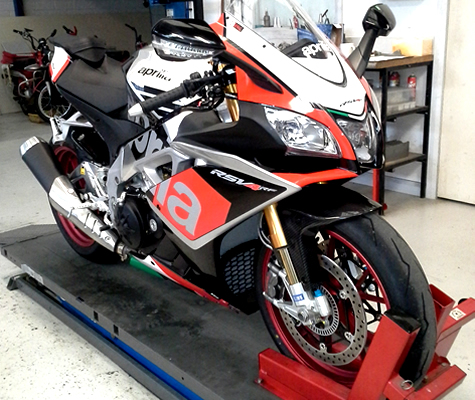 What is not inspected for on a RWC
The roadworthiness test is not a check of the mechanical reliability or general condition of the vehicle.
The certificate does not mean:
that the vehicle is in top condition without any wear or deterioration
non-safety related accessories
that the items checked during the roadworthy inspection will continue to function after the inspection e.g. a brake light can stop functioning at any time after the inspection.
The roadworthiness test is not a complete assessment of a vehicle's compliance with the Standards for Registration, which in most cases are the Australian Design Rules (ADRs). The ADRs are a set of minimum standards for the construction of motor vehicles and trailers. Compliance with these standards cannot be assessed by inspection alone.
If you would like an independent comprehensive inspection of your motorcycle, Whinner Motorcycles can perform pre purchase and post purchase inspections to let you know the condition of your motorcycle. To enquire please click here or call (03)8794 8087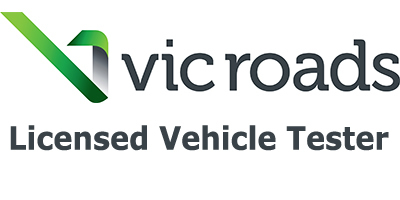 What happens if your bike does not pass the RWC inspection
If your bike does not pass the first inspection we will contact you with an estimate to complete any necessary repairs.
You have the options of:
Agree to have us complete the repairs as time and parts are available.
OR
Take the motorcycle, complete any required repairs yourself and return the motorcycle to us for a second inspection (at a second inspection fee). This must be done within seven (7) days of the initial inspection (This time-frame is set by Vic Roads).
For more informaion about how the inspection is conducted on the day please see our RWC Procedure
Common items you can check yourself before presenting the motorcycle for inspection
Tail tidy /rear fender. Most tail tidy's or fender eliminators do not comply with VicRoads RWC requirements. If you do not have the original rear fender, we can usually supply a low cost solution.
After market exhausts. In most cases aftermarket exhaust systems (including slip on mufflers) do not comply with VicRoads RWC requirements. In some cases we are able to fit a low cost solution.
Indicators must flash amber at a rate and between 60-120 times per minute. Indicators cannot be intergrated into the tailight.
All headlights, high beam, dash, tail and brake lights must be in working order.
Check that motorcycle has no oil leaks.
Motorcycles fitted with pillion pegs must have the pillion seat fitted
Pillion seats must be accompanied with a grab handle or strap
Book your motorcycle RWC inspection now! Call (03)8794 8087 or click here
More information:
Vic Roads Vehicle standards information - VSI26 - Roadworthiness requirements
Vic Roads Vehicle Standars Information VSI4 - Summary for Motorcycles and Mopeds (Please note: document from 01/2000)
Whinner Motorcycles RWC Procedure PDF
To have your exhaust decibel (dB) level professionally tested we reccomend Daalder Exhausts in Dandenong